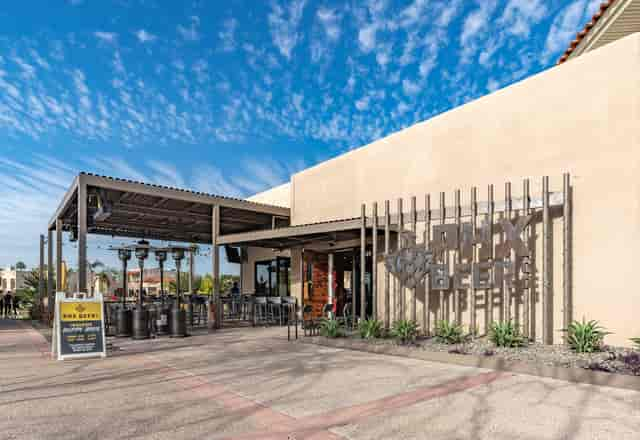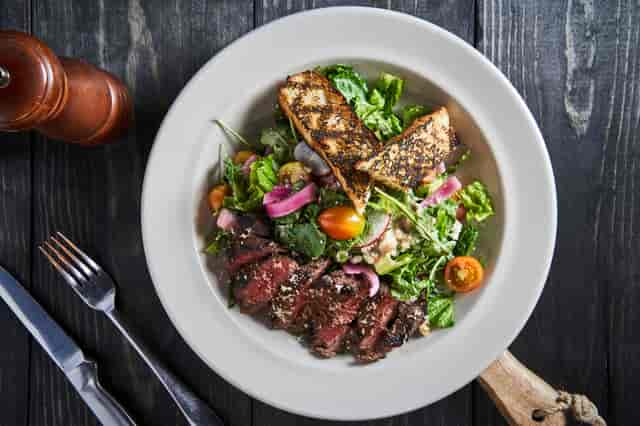 Scottsdale Restaurant
Menu
Reservations
Scottsdale Restaurant - Open For Dine-In, Take out, and Delivery
8300 N Hayden Rd
Scottsdale, AZ 85258

Tuesday - Thursday:
12:00 pm - 8:00 pm
Full Service Dining 4pm - 8pm
Friday - Sunday:
12:00 pm - 8:00 pm
Full Service Dining All Day
Dine In Menu
Ale House Wings
5 For $7.50 / 10 For $14
Salads & Soups
Add Grilled Chicken* $5.00 Add Salmon, Shrimp* or Prime Flat Iron Steak* $7.00
Sandwiches
Includes House-Made Arizona Gold Butter Pickles, Plus Choice of Creamy Coleslaw or Seasoned Fries. 
Add Cheese to Any Sandwich $1.00, Hatch Green Chiles $1.00, Avocado $2.00, Chipotle
Mushrooms $2.00, Applewood Smoked Bacon $3.00
Black Iron Pizzas
Baked Thin Crust in A Black Iron Pan and Served Square. Our Signature Pizza Is Hand-Formed and Baked to A Crisp on The Outside, for A Pie Unlike Anything You've Tasted in The Valley. Pizzas Available in 10" and 14" Size. Gluten-Free Crust-Add $3.00 to Any 10" Pizza. Vegan Style Also Available.
All Day Family Combos
Feeds 3-4
Curbside Pickup Available
(480) 571-8645
* Consuming raw or undercooked meats, poultry, seafood, shellfish, or eggs may increase your risk of foodborne illness.